by Michael Smith - Roving.media
Fifteen years ago, Infiniti pulled the covers off the most important car it has ever made: the G35.  Based on the venerable Japanese-domestic-market (JDM) Nissan Skyline,  and available as a sedan or a coupé, the G35 arrived to great fanfare and critical acclaim.  With 260 horsepower from its burly VQ-series V6 engine and a taut rear-wheel drive chassis, it was the first luxury sports sedan from the land of the rising sun to compete toe-to-toe with the BMW 3-Series.  A massive enthusiast following developed around the car, and it has at times accounted for up to 60% of Infiniti sales.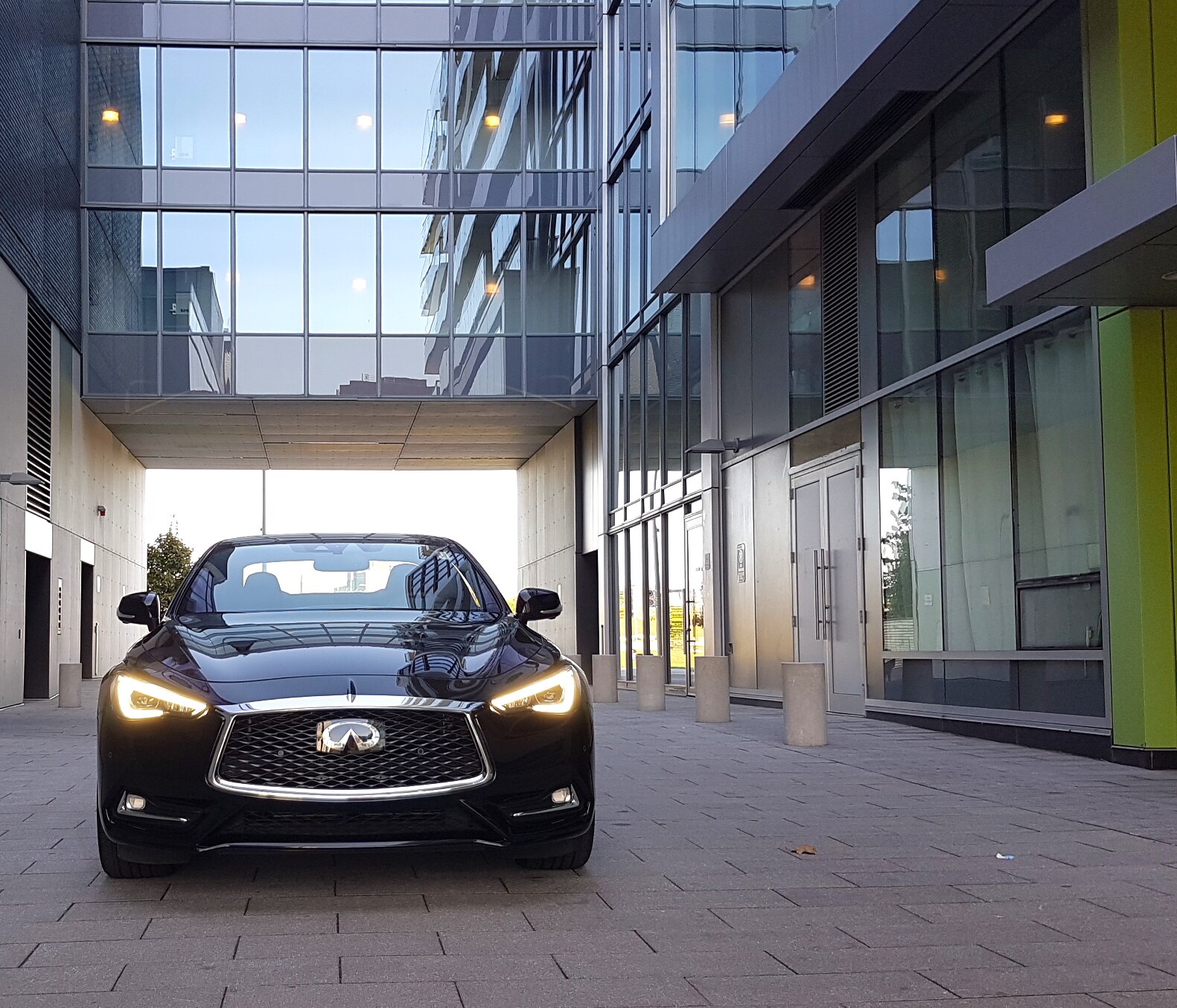 The second-generation G35 (later called G37 to reflect a bump in engine displacement) bowed in 2007, with smoother styling and even more horsepower. In 2014, Infiniti discarded all of its model names in favor of a new naming scheme, with all cars carrying a "Q" designation, and SUV's and crossovers called "QX." The G37 Sedan was redesigned and renamed the Q50, and the G37 coupé became the Q60 despite remaining unchanged. The rest of the line suffered a similar identity crisis. I think it's risky business to rename a model in the middle of its life cycle, but that's none of my business.
At long last, Infiniti has introduced an all-new Q60 coupé for 2017.  First thing first: it's gorgeous; a flat-out stunner.  From any angle, but especially the front three-quarter view, the Q60 looks ferocious.  The Q60 continues to advance Infiniti's design motif, evoking powerful ocean swells and flexed human muscles, with a silhouette that recalls the original G35 coupé.